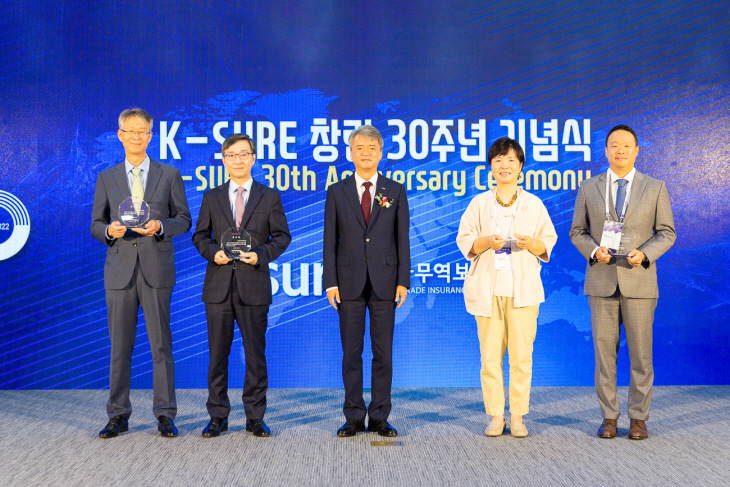 ▲ SHINTS CEO Shin (second from the right) is holding the appreciation plaque. 
SHINTS was awarded the appreciation plaque at the K-SURE 30th Anniversary Ceremony held on Jul. 7 at grand auditorium of K-SURE in Jongno-gu, Seoul, Republic of Korea. 
Founded in Jul. 7, 1992, as an export credit agency to cover the risk in foreign transactions with trade insurance to promote trade and foreign investment, K-SURE marked its 30th anniversary of establishment. 
In his commemorative address, Inho Lee, chairman and president of K-SURE, said, "We will do our best we can to support the stable growth of export in the next 30 years" and presented a new vision of 'global leading trade and investment partner.' 
SHINTS and 26 other companies including Doosan Enerbility, Hyundai Corporation, Samsung Engineering, Korea Shipbuilding & Offshore Engineering, Samsung C&T Corporation received the appreciation plaques.